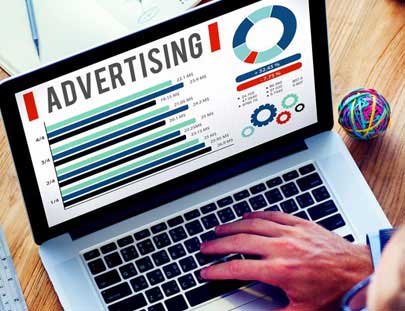 Advertising
Looking for a creative advertising agency that attracts your potential buyers? We've got you covered! Advertising is a powerful tool that attracts potential buyers, informs them about the products, and builds customer trust. We help you craft the right message to speak to your customers that leaves an impact on them. Through advertising, you can- reinforce the brand message and brand exposure to a wide audience. Our paid search strategies will maximize your campaign's reach everywhere, where the customers are looking for you.
Digital Marketing
Looking for the fastest way to scale up your brand's growth? We offer first-rate digital marketing services with better outcomes. Digital marketing is the promotion of brands to connect with potential customers using the internet, through various channels like search engine optimization (SEO), content marketing, PPC advertising, mobile marketing, social media marketing, email marketing, video marketing, and affiliate marketing.
Digital marketing can help your business to reach the target audience in a cost-effective way, enabling you to measure your campaign's success on daily basis and change strategies accordingly.
Your online presence significantly impacts your business's growth. That is why a digital marketing agency like ours is essential.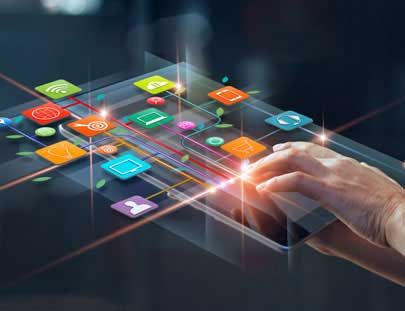 Brand Strategy
Let your brand stand out from the crowd by crafting a comprehensive strategy. Your brand is more than your logo, name, or slogan—it's the whole experience your clients have with your organization, product, or service. A brand strategy helps you with understanding what your identity is and creating a particular image of yourself in the minds of current and potential customers. Your brand is more than your logo, name, or slogan — it's the whole experience your clients have with your organization, product, or service. Create with us your business' brand strategy consisting its personality.
Through a brand strategy, create a memorable impression on consumers. Our brand design team shapes your brand ecosystem by focusing on designing your brand identity, brand message, brand design, or packaging.
Media Buying
Media buying is the purchase of ad space and time from a media outlet including newspapers, blogs, YouTube, radio, mobile apps, and TV. Whether people are scrolling through social media, reading a blog, or watching TV, media buyers get brands in front of their target market.
We don't stop at curating the best marketing strategy for your brand. We also recognize the best media buying spaces for your business, be they traditional or digital. With our deep understanding of the market and audience preferences, we curate the customized plan for growth and success that you really need.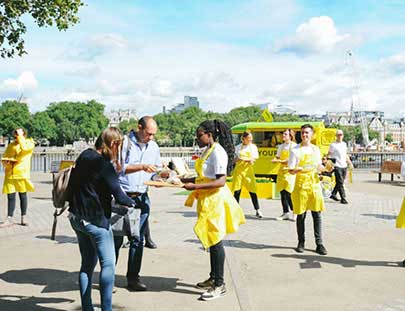 Events and Activations
ADG provides Events & Activation Services that create a positive and long-lasting impact on your event attendees and get your brand closer to consumers without worrying about managing the event.
TV commercials
We, at ADG, understand that TV ad promotions help brands leave a deeper and more positive impact on consumers' minds. A TV commercial lets you advertise in goods, services, and ideas that can be promoted through television. These advertisements can take various forms, yet they all have one objective: to convince the audience to purchase what they are selling. A TV ad can have more customer views.
A TV commercial is the most widely recognized and effective way to reach buyers because it is a blend of so many visuals, movements, and even sounds that viewers are more likely to remember the effect a TV commercial had on them.
Reach out to the widest spectrum of audiences, watching your message at home. Our team of enthusiastic professionals plans effective TV commercial campaigns and ensures the best user attention and engagement.
Film Production
Film production is a multi-step process of developing movies that requires producing video content for television, social media, corporate promotions, commercials, or other media-related fields.
We have an in-house production team that gives you complete quality control. Our film production venture produces video content for social media, television, corporate promotions, advertisements, and other media-related fields. Your only job is to think big about your business while we handle everything from ideation to execution.
TV Commercials
In spite of all the changes in the last few decades in the era of the advertising world, radio still remains the most powerful and effective advertising medium. Radio is adored by millions and has grown to be a significant broadcasting platform today. One can enjoy news, music, songs, etc from different parts of the world. Its popularity gave birth to a type of advertising called radio marketing. Radio marketing is the act of promoting your services or products by buying commercial segments on the radio broadcast.
Get in touch with us and we'll review the process together and come up with the best strategic plan for your business. Radio advertising provides several benefits to businesses by offering to pinpoint your perfect audience and target your sales approach solely to them.
Your customers are listening. Allow your voice to be heard.