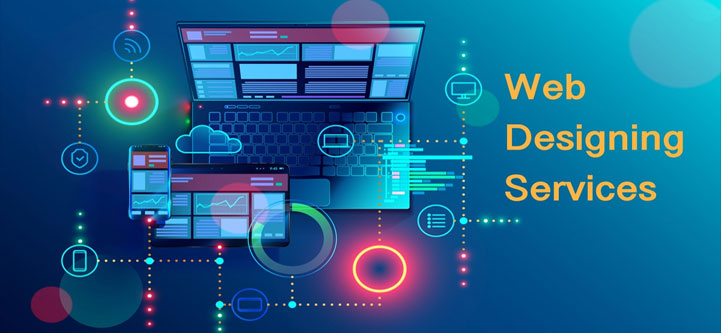 Web Designing
The layout of websites that are presented on the web is referred to as web design. Instead of web development, it usually relates to the usability evaluation components of website development. Previously, web design was mostly dedicated to creating webpages for browsers; but, ever since early 2010s, phone and tablet browsing design has now become progressively crucial.
A web designer is responsible for a site's layout, functionality, and, in certain situations, content. For example, detailed supporting to the colors, typography, and graphics utilized. The way data is presented and grouped is referred to as layout. A best website concept is easy to use, artistically pleasant, and appropriate for the site's target audience and identity. Most sites are created with a high degree of efficiency, with no unnecessary content or capabilities that can really confound or divert viewers. Because a site that gains and nurtures the confidence of the core demographic is the cornerstone of a website developer's work, reducing quite so many possible sites of users aggravation as feasible is a significant concern.
Creative and responsive layout are two of the most significant ways for creating web pages that perform effectively both on mobile and desktop.
Content changes constantly according to screen resolution in responsive web design; in different layouts, website is fixed in design dimensions that suit popular screen resolution. Retaining audience loyalty and cooperation requires a design that is as uniform as feasible across platforms. Because responsive web design can be challenging in this sense, creators must be cautious about handing over control over how there project appears. However they might have to increase the technical skills if they seem to be in charge of the material, they will benefit from having complete control over the final output.